CleanStart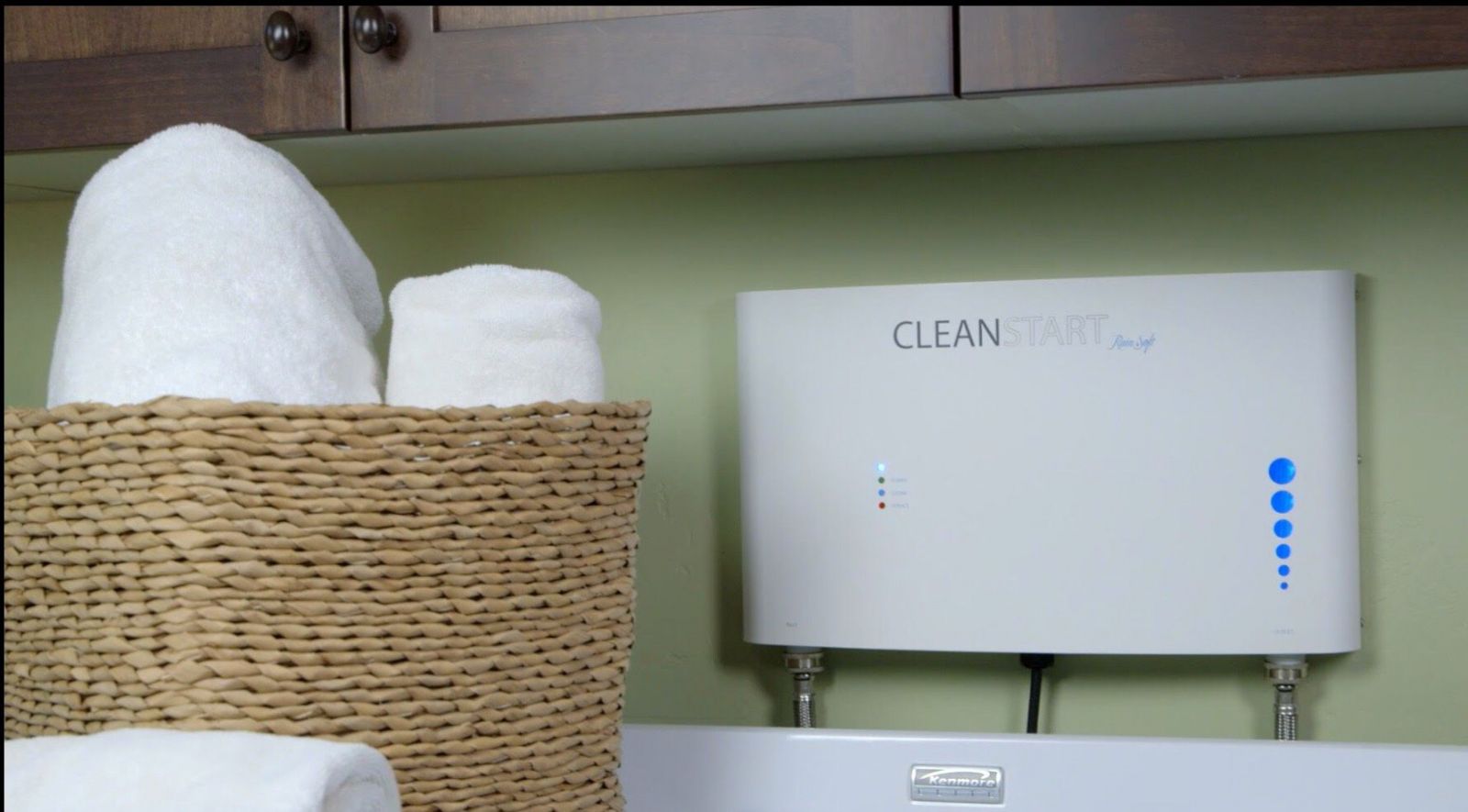 Carolina Water Products offers the new and innovative CleanStart technology, which is being used in more and more homes across the country. The results speak volumes as families receive a wealth of benefits with this product. CleanStart is a system that hooks up to your washing machine to produce cleaner, fresher and softer clothes while also using less energy. Carolina Water Products can bring this innovative technology right into your home.
This system works with your current washer and requires no additional purchases. You will no longer have to sort out your wash based on water temperature. The system works by cutting energy costs and that is possible because no hot water is required during a wash cycle. That means you do not have to pay for the energy used to heat water during the process of washing clothes.
Savings will also come your way because the cleaning power within the CleanStart system eliminates the need for detergent. No longer will families need to purchase containers of detergent every other week. That amounts to a lot of savings over the course of the year.
Commercial technology makes all this possible as the CleanStart system opens up threads in fabric, which leads to a cleaner, softer load of laundry. Unlike commercial systems, CleanStart has been specially engineered for the home. The remarkable process takes cold water and actually changes it into a very powerful cleaning agent. Some of the other benefits of CleanStart are as follows:
Eco Friendly – By eliminating the excessive use of detergents, it means less toxic chemicals are dumped out into the environment.
No skin problems – Many detergents use harsh chemicals that can irritate skin and leave a lasting impression. That is no longer a problem with the CleanStart system.
More wear out of clothes – Without the use of harsh chemicals, the fabrics in clothes last longer. That means you will get significantly more wear out of your clothes.
Lower costs – The use of a washing machine that runs off CleanStart uses much less electricity, which translates into lower monthly electric bills.
Carolina Water Products is proud to provide CleanStart to our customer base and to the entire Charlotte, NC community as well. Homeowners who are unfamiliar with this product are welcome to give us a call and we will explain all its benefits and detail the entire installation process. For the best home water systems in Charlotte, contact Carolina Water Products today.